Gabriel of Urantia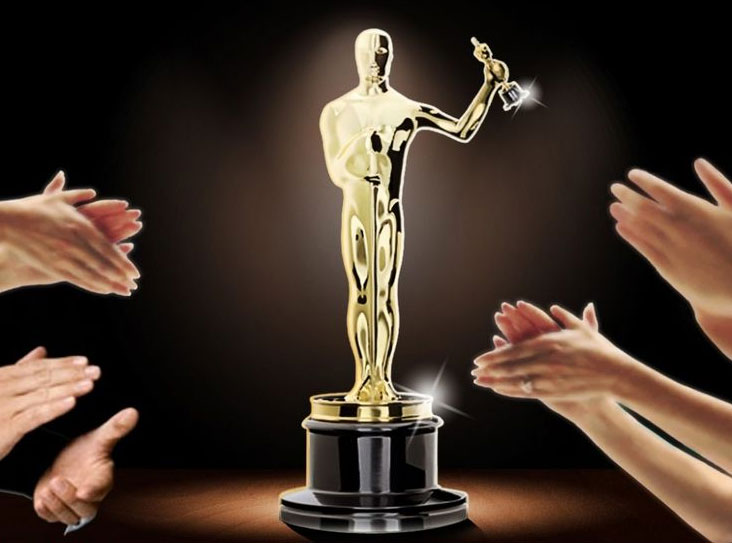 I don't know what's worse, having Chris Rock slapped by Will Smith or Jimmy Kimmel making a fool of himself by picking on Malala. The Academy Awards are beginning to look like a Congressional meeting: everybody's a diplomat, and the next race in line receives all the rewards. Next year it will be the Inuit in Alaska.
I have tried to view at least all of the movies nominated for Best Picture, which I will include in this article. As long as it's $19.95 on DirectTV to purchase Avatar, as a matter of principle I will not watch it, in alliance with those millions of Americans who can't afford that kind of money for a movie rental.
Everything Everywhere All at Once should have received an award for the silliest movie, Best Song of the Year for the most chaotic score, and Best Actress for racial pick of the year. I think Cate Blanchett should have received this award for her exceptional performance in Tar. Only Best Actor was somewhere near the truth, with it being given to Brendan Fraser. Boy, I really miss John Wayne. He may not have been a great actor in company with the likes of Spencer Tracy, but he was for real. You know, a real man.
So many movies coming out of Hollywood today are just decadent, like Babylon. I watched it for a short time and then turned it off. It's called (in case you don't know) fleeing from temptation. I must admit that I was pulled in for a few minutes into that web of sex and lusts for the flesh, before I caught myself.
Triangle of Sadness only had one redeeming thing in it, and that was the beautiful young woman (Charlbi Dean Kriek) who played the girlfriend to the wimpy guy, who didn't know what to do with her. (Sadly, Charlbi died in 2022 of a bacterial disease.) This movie was convoluted, and its version of a shipwreck seemed to be done more like high school kids. I guess anybody with money can make a film. I'm still trying to figure out the title, but it is a good title—it makes you think you're going to watch a really good movie. I don't know about you, but I miss actors like Casey Affleck, Marlon Brando, Paul Newman, and Meryl Streep.
I fell asleep on The Banshees of Inisherin, and I never fall asleep in a movie. But they seldom give Academy Awards for younger actors and actresses, like Austin Butler for Elvis or everyone else nominated for Best Actor or Actress.
All Quiet on the Western Front was definitely almost a masterpiece, but then again, not too many people know what a really good movie should be. I have to admit, as a filmmaker myself from another universe, I ask myself, "Is all the gore, blood, and pain really necessary to show in a movie?" Gregory Peck, John Wayne, Robert Mitchum, and others seem to make great war movies with action and some blood, without making that blood as much as an ocean.
The Fablemans, as I'm sure you heard, is about the early life of director Steven Spielberg. It's a very entertaining film of a Jewish family—his mother, father, "uncle" (father's best friend), and sisters—and the love his mother had for both men. She gave up her dance and music career to raise her children, with her husband, a scientific genius, and his best friend, more of an artist, who was very supportive of the mother and young Samuel Fableman (Steven Spielberg).
I can see why this particular movie did not win Best Picture. It mixed comedy with drama, and often when that is done, it doesn't make the drama look real. But I don't think Steven was really trying to get an Academy Award but to tell his story, which he did well.
The Whale emotionally took me in many directions. I have to hand it to Brendan Fraser for playing a part where he had to completely let go of his ego and become an obese 600-pound human being, who struggles to show his love to his estranged teenage daughter.
And then falling in love with a man I guess does happen, but it was very confusing with the opening scene, where he is masturbating to two men making love on television. There are certain things in movies we don't need to see. But the rest of the film was simply magnificent, the way Brendan Fraser showed his love for his daughter, who tried very hard not to love him back.
Obviously, his emotions got the best of him, as he comfort-ate himself to death. But he had a great talent as a teacher and writer. However, when you let the emotions control you, you will surely slowly kill yourself one way or the other. What I see with Brendan Fraser in his films is that underneath whatever character he is playing, he is truly a nice guy, trying to do the right thing, even when he does the wrong thing. This film mixed the disgusting with the beautiful—a hard job to do. But I feel the director and Brendan did it beautifully in The Whale. He deserved the Best Actor award.
Women Talking is a great movie about human rights for women. I just wish they would have made it longer. Did they run out of money or were not very good in post production costs? But at least this film had something to say. So yay, keep on trucking!
Anytime I hear anything about Top Gun, I always go back to my old neighborhood. That's the effect it has on me. I don't know about you, but I'm trying to go forward—you know, as the Good Book says, ascend. And I pray for Tom Cruise, that he really gets some true religion in him.
Black Panther: Wakanda Forever excited me in many ways. I think it's good when you see an entertaining story with what I consider real men and women; bravo! The black people deserved this film, and the black people have earned it. I just wish I could have gotten a part in it, ha-ha. (Would you believe, my heart identifies as black, as well as all colors of the rainbow of humanity.) This film had honor, family, and integrity. Of course, too many Americans don't know what that means anymore.
Concerning Aftersun, I don't know why that title, and there's no reason in the world that Irish actor Paul Mescal should've been nominated for Best Actor. I'm embarrassed for the Academy. The movie was more than slow, it was a mud pie. It seemed to me that the reason some of the scenes, where nothing seemed to be occurring, lasted so long (a minute or two), was because the filmmakers didn't know what to do next. You know, when you get stuck in watching a boring movie because you think it's gonna get good? The Academy must be priming up to give the next Academy Award winner for the Best Picture to Irish filmmakers. I feel like I've been abused. Save your money. The only resolution I have is hopefully I can save you some money and time.
Andrea Riseborough, who starred in To Leslie, was aptly nominated for Best Actress, playing a mother who left her 13-year-old child after winning the lotto and spending most of it on partying and becoming an alcoholic. I love the redemption in the movie, because she met some loving men, who were friends at first, with one of them, who loved her back into sanity. It can happen in any family.
One of my favorite top five actresses of the year would be Ana de Armas. She was definitely captivating in Blonde. Her inflections, the way she walked—(what we call, in The Cosmic Family volumes "famotor movement")—captured Marilyn Monroe to a tee. The audience saw a part of Marilyn that most never knew.
The sex scene, with John F. Kennedy, wasn't really needed, out of respect for the Office of the President, and definitely not the very visual blow job she gave him. I think that whoever was responsible for including this scene, and had the power to remove it, blew it before God. I am sure that I am not alone in my opinion, and perhaps there were enough of those people voting that was the reason why this movie didn't win the Academy Award for Best Picture.
A closing prayer: that all people of art in Hollywood find the only place on Earth/Urantia where the actualization of your destinies are valued and where all true children of God really do meet their destinies and all their dreams come true under the spectrum of Divine Guidance.
I personally don't think there should be a "Best" anything in the Academy Awards, and the five nominees should be all there is—just five great movies made of a high caliber, which would include best actors, best actresses, best directors—because sometimes there just isn't a best and, like in some boxing matches, it's a draw.